Accent on Wellness at Bonobo's Restaurant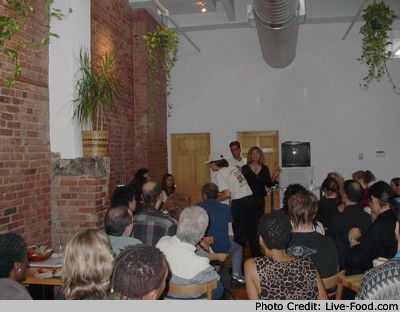 Special guest Debra Secunda introducing the video "Rainbow Green Live Food Cuisine" by Gabriel Cousens, M.D. - filmed at the "Tree of Life Rejuvenation Center" in Patagonia, Arizona.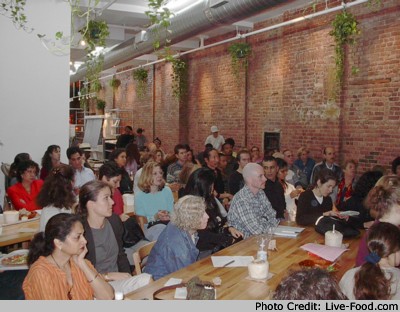 The crowd was so big that I needed 2 pictures to capture everyone.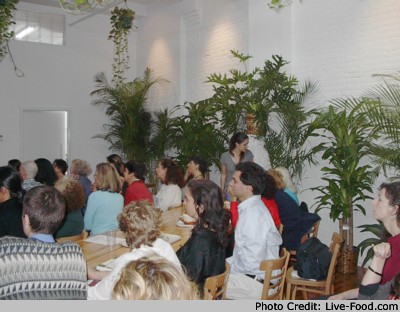 More people and plants!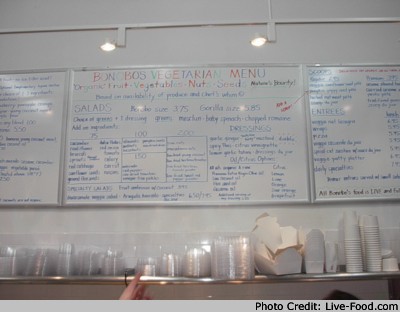 Bonobo's starting menu - middle panel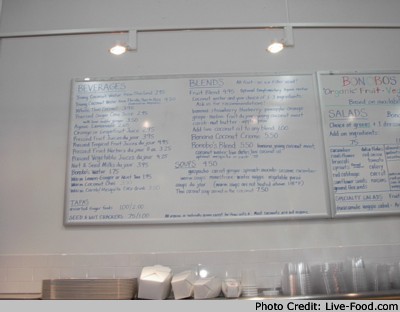 Bonobo's starting menu - left panel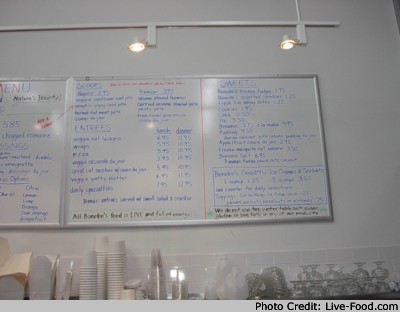 Bonobo's starting menu - right panel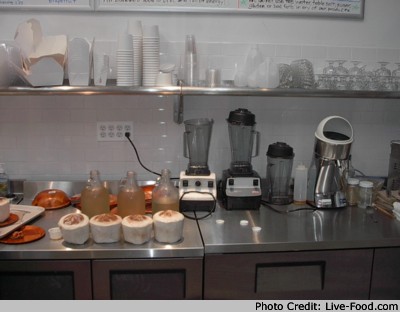 Coconuts and coconut water ready for your smoothy order.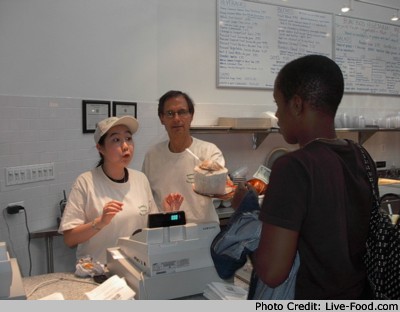 The entire coconut water and meat. One of my favorites.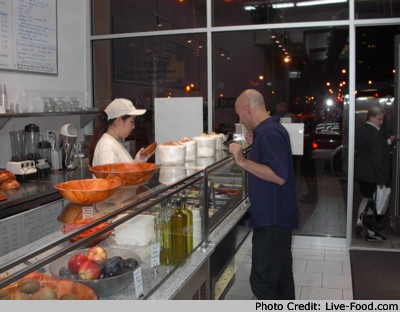 Build your own hearty salad from a huge choice of toppings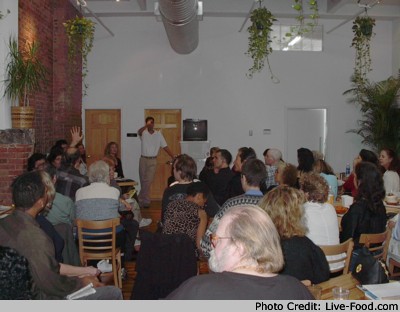 After the video, Tom Coviello takes questions from the group.