Karyn's Fresh Corner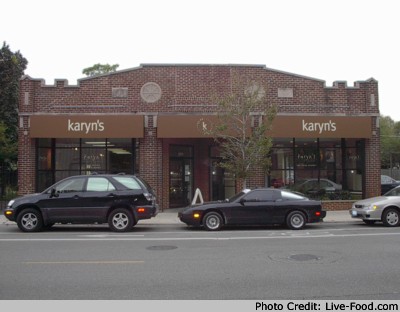 New location. Enough room for a restaurant, deli, store and spa.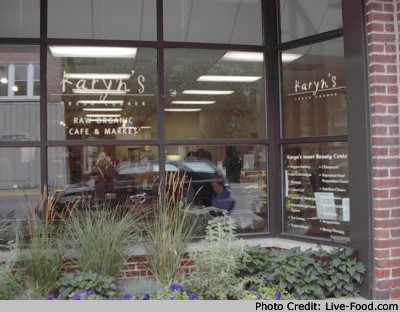 Green both inside and out.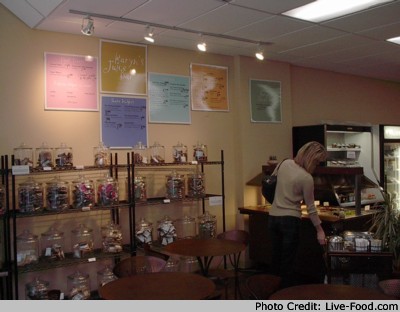 Salad bar and some ready to go energy foods.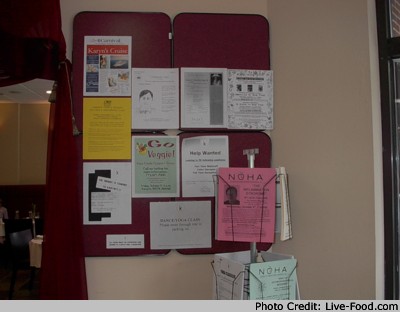 Goings on in the Chicago healthy living community.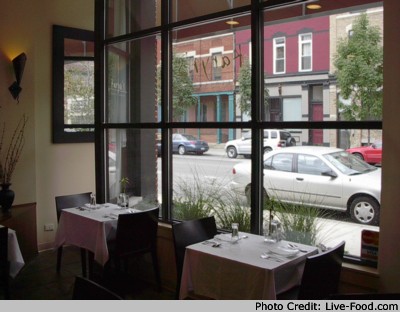 Tables by the window in the restaurant at 4:00 PM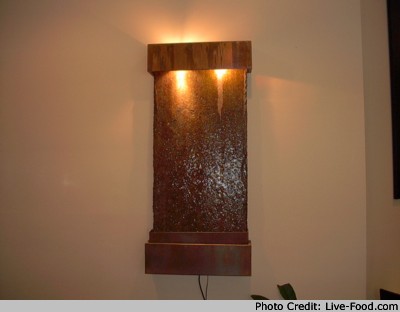 Waterfall in the restaurant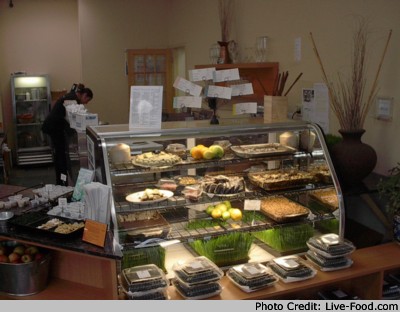 Deli and juice bar.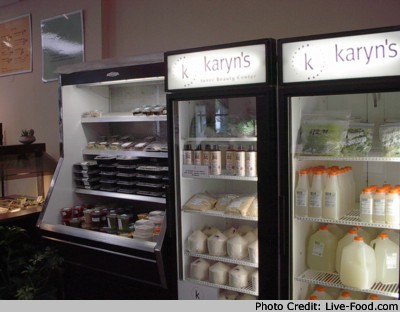 Ready to go live food.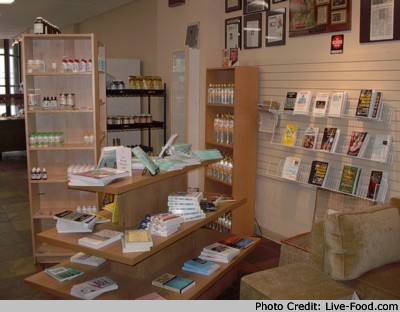 Books, vitamins and natural cosmetics.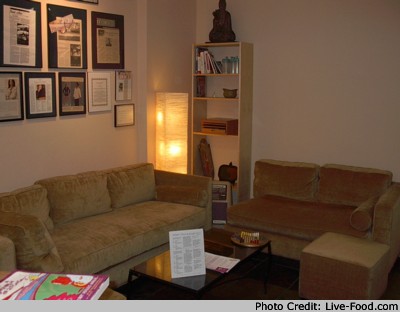 Back of the deli/store near the door to the spa (not shown).